Welcome To Copt Heath Golf Club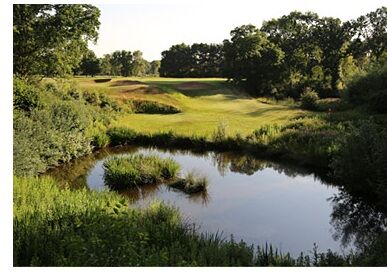 This renowned private members' golf club, based just outside Solihull in the West Midlands, was founded in 1907 by Alfred Lovekin. He had the foresight to engage Harry Vardon, whose original layout was subsequently enhanced by Harry S Colt. Colt's famous upswept bunker faces adorn the course on 96 occasions to trap the bad and sometimes not so bad shot. Over the years, the Club has staged many top Amateur and Professional events such as The Open qualification rounds.
Every April we host the prestigious Peter McEvoy Trophy (named in honour of probably our most famous member) where visitors are welcome to watch the best juniors in Europe compete. This event has produced many winners including Peter Baker, Lee Westwood, Brian Davis, Steve Webster & Justin Rose – who all progressed to successful professional careers.
The Club continues to thrive on the legacy created by its forebears and to enjoy the benefits so brilliantly described by Vardon. "In short, anyone visiting the Club can be confident that they will have a very enjoyable game, where they will need to play well to achieve a good score, followed by a warm welcome in the well appointed clubhouse."